Orthopedic Insoles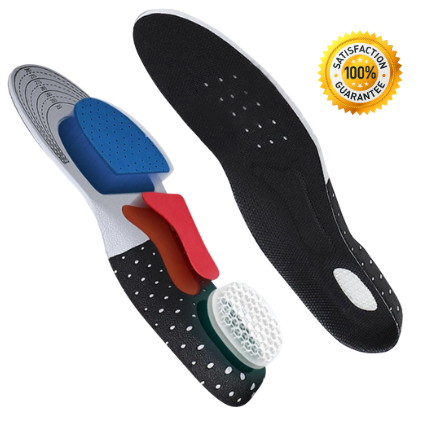 👉 Affordable, non-invasive and most effective insole to date.
👉 Quickly and effectively soothe stiff, sore and achy feet.
👉 Absorbs and diffuses shock and weight placed on the feet during standing, walking or running.
👉 Helps ease sharp and burning sensations in the feet associated with plantar fasciitis and neuropathy.
👉 Patented honeycomb heel technology cradles and massages heel area for ultimate relief.
👉  Arch bar design is perfect answer for flat or high arches.
👉  Podiatrist recommended and approved.
Relieve And Eliminate Sore, Stiff, Achy Feet Without Pills, Shots Or Surgery
👍 Honeycomb heel soothes & massages feet with every step
👍 Superior shock absorption diffuses weight & pressure
👍 Engineered to remove strain & stress from whole foot
Frequently Asked Questions (FAQ)
What sizes do Plantar Pro insoles come in?
Plantar Pro are conveniently one-size-fits-all (Mens Plantar Pro insoles fit up to size 11, Women's Plantar Pro insoles fit up to size 8). They can be customized to fit your shoes using the trimmable guidelines.
How do I trim my Plantar Pro?
In the event that you would like to trim your insoles to get a better fit inside your shoes, they can be easily trimmed by following the dotted guidelines on the insole and using a sharp pair of scissors for accuracy.
Can I transfer my Plantar Pro insoles into different shoes?
Plantar Pro insoles have a unique, patented Podair™ gel heel suction technology , which aid in stabilizing, relieving and supporting your foot. It adjusts upon use to your individual feet and shoe. Transferring them into multiple shoes can risk rendering the Podair™ heel suction technology ineffective as it contours and fits each shoe differently. For this reason, we offer the option to order multiple pairs for optimal results.
What benefits can I expect from my Plantar Pro insoles?
Plantar Pro insoles have many benefits! Users report relief most notably in the heel and arch areas, which are helpful to those with plantar fasciitis, heel spurs, flat or high arches & morton's neuroma. They are also made for those who spend most of their day standing, constantly moving and/or on hard surfaces for more than 8 hours per day.
How long do they take to work?
Everybody is different and no two people are the same. Our bodies take time to adjust and adapt to change. With that being said, patience and listening to your body is key. When you are putting your body in a state of new alignment, it can take adjusting to. However, we have had customers report that they have felt significant results in little as days and others in weeks – again, everyones body is different and how long they use their Plantar Pro insoles each day varies. We strongly recommend that whenever trying or changing anything about your lifestyle, that this is always done in consultation with your doctor.
Introducing The Orthopedic Insoles – The Relief Your Feet Deserve!
Perfect For Both Men & Women. This premium, orthopedic, custom insole is made for those who would like to get back to a pain-free life and become active again with the help of the Orthopedic Insoles. For decades, many settled for dangerous and addictive pain pills, painful cortisone shots and invasive surgeries as the only answer. Spending hundreds or even thousands of dollars at a podiatrist's office getting fitted for custom orthotics that never truly made a difference. With the help of the premium, all-natural design of Orthopedic Insoles, thousands are turning back the clock on stubborn foot pain once and for all!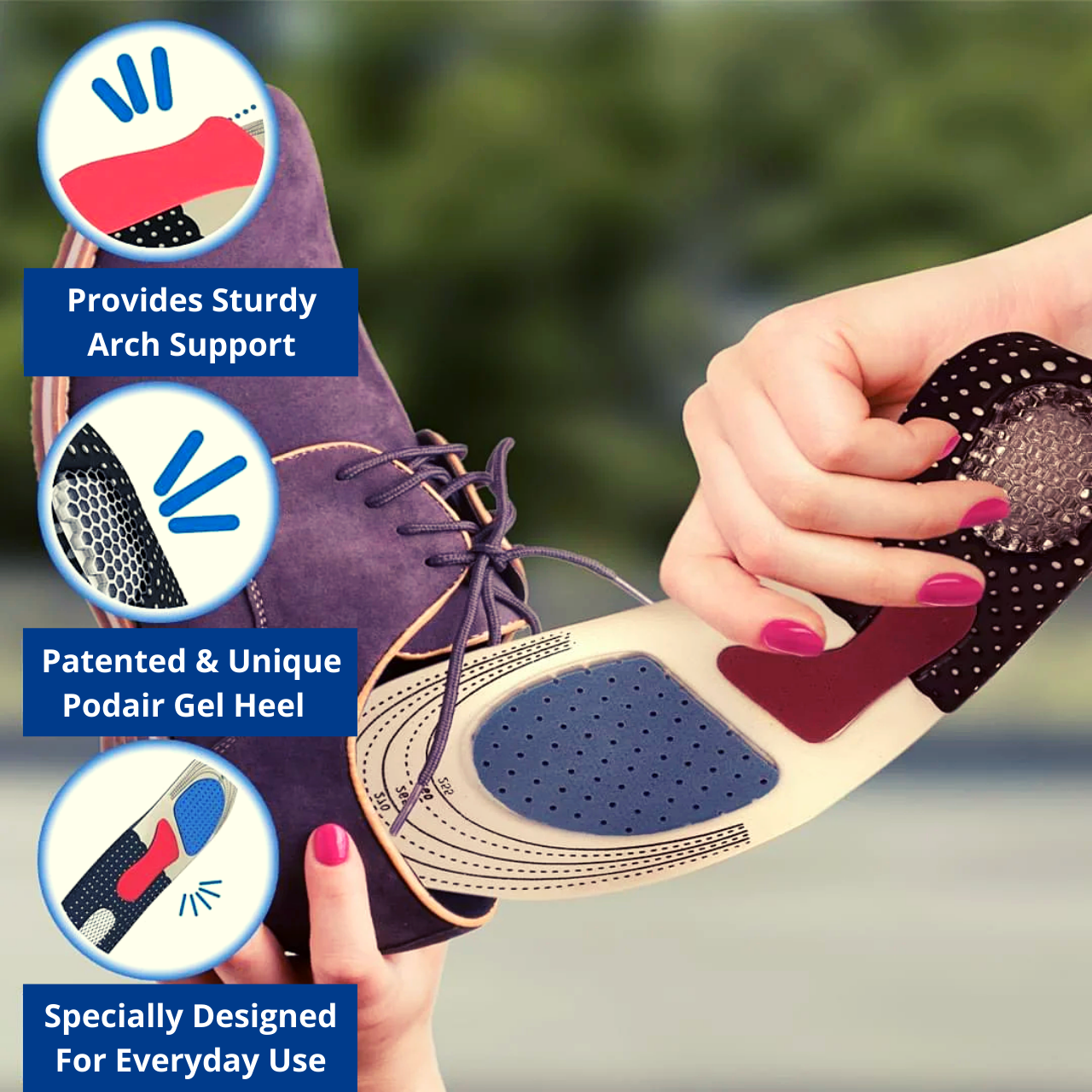 Orthopedic Insoles Keeps You Moving Without Pain
Made For Easy, Everyday Use
Plantar Pro are for those who spend time walking or standing on hard surfaces all day or are just looking for better support, stabilization and relief. The dependable, lightweight and breathable design makes everyday use a breeze.
Pain Relieving Technology That Works For You 24/7
The patented honeycomb heel actively massages and supports the heel area. Orthopedic arch bar design gently stretches the plantar fascia and reduces strain. Superior shock absorption diffuses weight and pressure from causing pain in the ankles, knees and back.
Say Goodbye To Pills, Shots & Surgeries
An all-natural, safe alternative that allows you to receive soothing benefits, without the side effects. Stop giving your hard earned money to big pharma and companies whose treatments leave a lot to be desired.
Get Back To The Life You Love!
Imagine not spending another waking minute worrying about your foot pain. What once seemed like only a dream, can be your reality!
Experience soothing pain relief, increased energy & peace of mind with every step! 
Plantar Pro helps you move forward with your life, so you can stay active, involved and independent. No more sitting at home and missing out on time with your loved ones, enjoyable activities or work. Stay confident knowing that your feet will always be soothed and supported.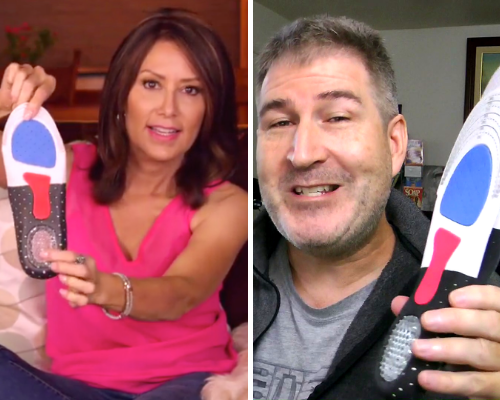 How Orthopedic Insoles Works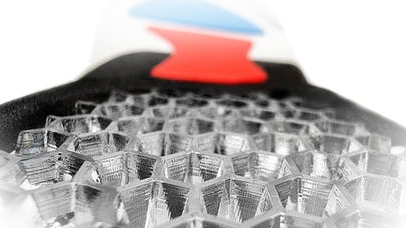 Honeycomb Heel Massages And Relieves With Every Step
Unique silicone gel cradles the heel and soothes the foot in critical areas that most shoe insoles overlook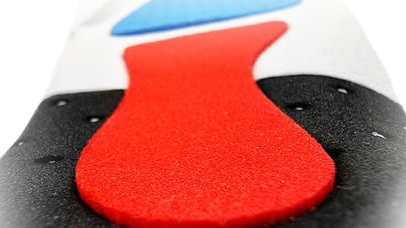 Arch Bar Technology Diffuses Pressure And Shock Away From Foot
Absorbs and diffuses weight, pressure and shock to stop transfer of pain to back, knees and hips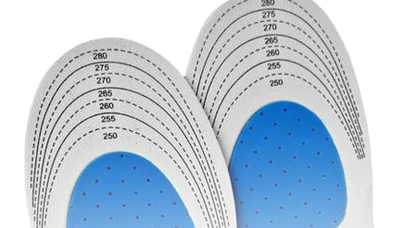 Easy To Use, Fits Any Shoe And Fully Customizable
One size fits all and can be trimmed to fit all kinds of shoes, regardless of size or width for simple, effective relief