1200mAH Portable Solar Power Bank Keychain
💡WHY CHOOSE US
A lot of people have tried to suddenly lose power on their cell phones on the road. The traditional mobile power supply is heavier.
At this time, it is important to have a portable mobile power supply that will automatically charge. It can provide you with extra power at critical times and facilitate your travel. 
1200mAH Portable Solar Power Bank Keychain was invented for this reason.
😍 PRODUCT FEATURES
Especially suitable for emergency occasions.
Charges All Phones, Small Electronic Devices, Tablets, Cameras, etc
High efficiency of lithium battery, High-efficiency recharge.
Use high conversion efficiency of monocrystalline silicon solar battery, solar energy conversion rate above 17%.
Standard USB output.
With Power switch, Power indicator leadership.
Battery Bank can use Sunshine or Plug-in Charge to store energy
Three LED lights, can be used as torches in the darkness.
Environmental protection and energy saving.
Portable and easy to use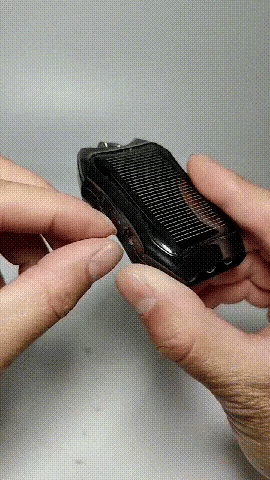 🤔 HOW TO USE
This product before the initial use, please let this product more than twice full charge and discharge, in order to improve the efficiency of the built-in battery.
Please follow the steps below:
1. Please charge for your solar charger before use, there are two ways to choose:
A.will be placed in the sunlight directly, the sunshine will be converted into electricity automatically for the built-in lithium battery charging, charging green light will light up, indicating that solar energy is charging.
B.Connect the charger to the computer with the USB 5P cable, and the charger's red light will light up to indicate that it is charging. When the battery is full, the lamp will go out.
2.When you need to charge a digital product or mobile phone, please carefully read the product manual, understand the parameters of this product to see if it is suitable for your digital products, technical requirements.
Then connect the USB plug of lengthens the conversion cable to the charger, connect the other end to the corresponding socket, and then connect to the phone or other digital to charge.
3. When charging, your phone or digital product will show a prompt for charging, you can use the phone while charging.
SPECIFICATIONS
Color: Black, White
Input: 5.0V-/+0.2
Output: 5.0V-/+0.2
Output current: DC 300-800mAH
Solar panel: 5V 40MA
Battery: 1200mAH
Light color: Cool white
Size: 42x70x16mm/1.65×2.76×0.63inch
PACKAGE INCLUDES
1 Piece 1200mAh Solar USB Charger Power Bank
1 Piece USB Cable
Please Note
Since it is a manual measurement, please allow a difference of 3~5 mm, please don't mind before bidding.
Due to the difference in light and screen, the color of the item may be slightly different from the picture;
Please read and consider carefully before shopping. Thank you for your understanding.